Here are the details of our 22nd Annual Oktobeerfest, occurring October 6th - 9th.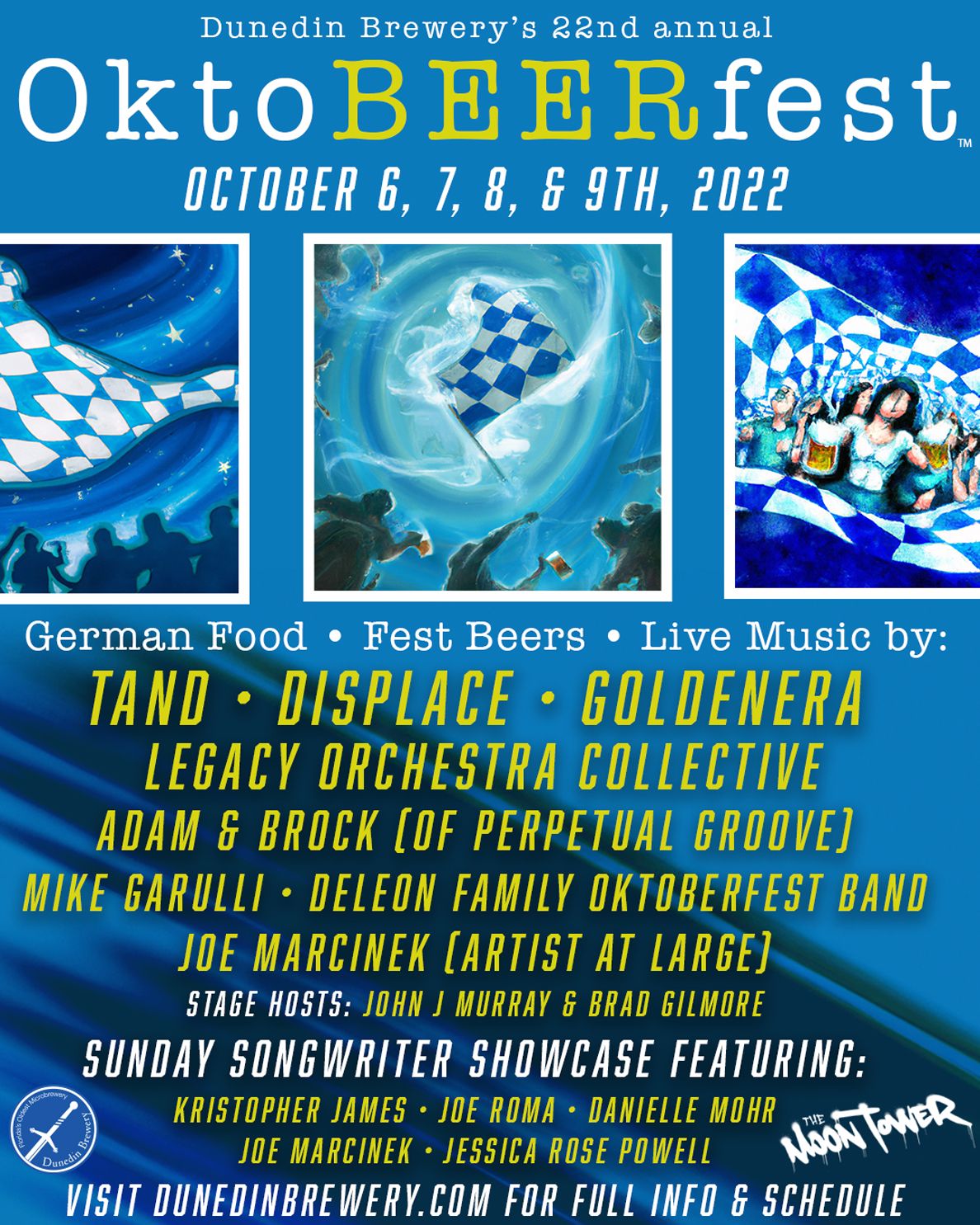 Thursday at 7pm: The DeLeon Family Oktoberfest Band

Friday at 7pm: Mike Garulli

Friday at 9pm: Legacy Orchestra Collective

Friday at 11pm: Tand

Saturday at 6pm: Adam Perry & Brock Butler (of Perpetual Groove)

Saturday at 8:45pm: GoldenEra

Saturday at 11pm: Displace

Sunday at 2pm: Sunday Songwriter Showcase featuring Kristopher James, Joe Marcinek, Joe Roma, Danielle Mohr, & Jessica Rose Powell


This page will be updated as more info is shared. To stay up to date, follow us on Facebook, Instagram, or Twitter.