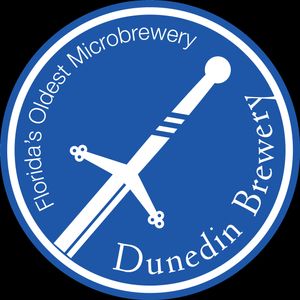 Notice: COVID-19 Adjustments to Service (updated March 13, 1:30pm)
As a manufacturing brewery, we are professionals when it comes to sanitation. 
Due to the ongoing public concerns of COVID-19, we are temporarily adjusting our practices and routines to ensure fewer possible contact points between all of those that enjoy their time at Dunedin Brewery (both guests & staff alike). We understand that normalcy is important in situations like this, and we believe these temporary adjustments will allow us all to continue with our normal routines of leisure. 
Here is our current protocol: 
The following items will be switched to single-service: 
            • All drinkware 
            • Condiments (no community squeeze bottles)
            • Plates and Food service (when single service plates come in stock tomorrow) 
            • Flatware
Items that are cleaned & sanitized each time they are used by guests: 
            • Menus
            • Glassware (if used)
            • Service Items such as plates (until replaced with single-service) 
            • Tabletops & edges
            • Bar Rail & top
            • Any thing that is regularly touched by multiple guests & employees 
Items that will be wiped down with Sanitizer (PAA dilution) on a regular frequent schedule: 
            • Entry/Exit Door Handles 
            • Bathroom Entry/Exit Door Handles 
            • Sink Faucets & Handles 
            • POS 
            • Tap Handles 
Gloves are used anytime handling waste items, such as used cups, plates, etc. 
We appreciate your understanding for these temporary adjustments as we all do our part to mitigate spread of COVID-19 and other nasties.

We will update this protocol as new information arises.*