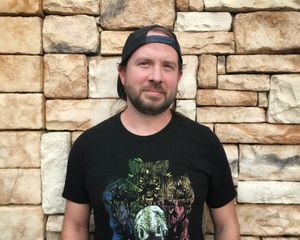 • Name: Adam Deimling 
• Position/Title: Brewer/Barrel Cellarman 
• Total years working for Dunedin Brewery: 8 
• Favorite DB Beer: Colonel Juice Hampton, Ret. (Juicy IPA brewed with Orange Juice)
• Favorite All-Time Beer: "Hard choice but I'll have to say Boulevard Tank." 
• Part of Brewing or Beer that you feel is misunderstood by mainstream beer drinkers: "The term 'hoppy' doesn't really mean a lot. Hops come in all different aromas and flavors from dank, pine, floral, grapefruit, grassy, citrus, apricot, mango, passionfruit, etc. Hops are more complex than most people think, and aren't just bitter."