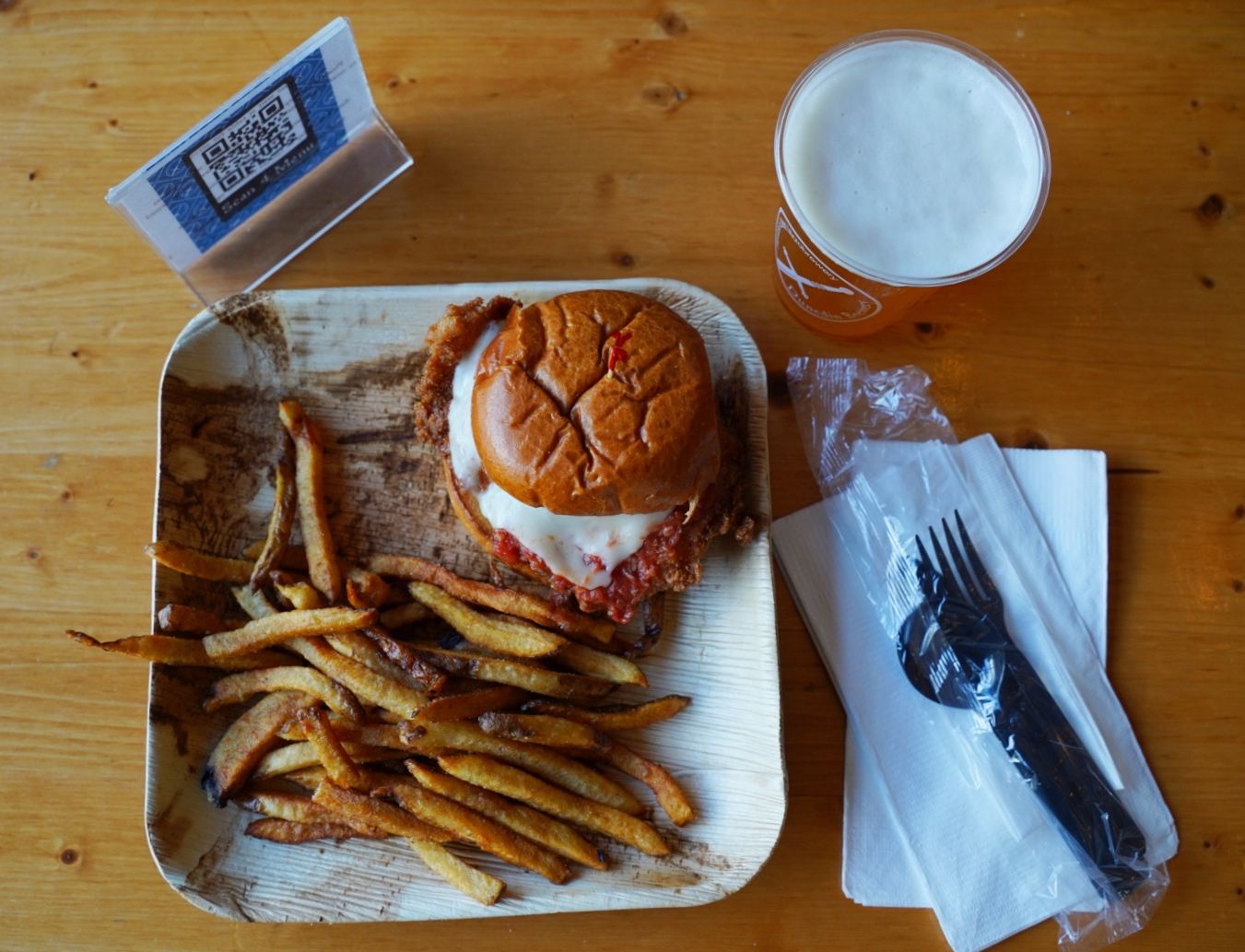 * Chicken Parmesan Sandwich * 
This week's special perfectly pairs with the cool weather. Fried panko-breaded chicken breast topped with house-made red sauce, parmesan & provolone cheese on brioche. 
This meal sits well with a pint of Col. Juice IPA, which was tapped this past weekend. 😎 
Come enjoy it in our beer garden, or order online.