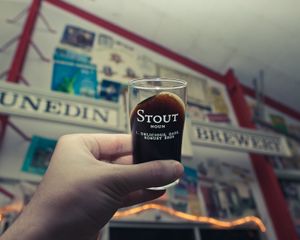 Our 18th Annual Stogies & Stout kicks off at 7pm at Dunedin Brewery​, when our taps go dark! (Don't worry, we'll still have Flashlight Lager, Apricot Peach Ale, & American Classic IPA on hand as well.  Free Admission.
Attendees can purchase a commemorative tasting glass for $10, which comes with 4 free tastes, and then pay per sample--OR, purchase a full pour of any beer.  
Special Food Menu by the DB Kitchen, featuring Smoked Brisket w/ Smoked Gouda Mac n Cheese & Green Bean Casserole + Limited Standard Menu ft. fried snacks & wings. 
Stogies (available for purchase) provided by B & L Fine Cigars Co., Inc.
Finally, Live Music by Ben Prestage​ (Florida Swamp Blues). We'll see you Tonight!