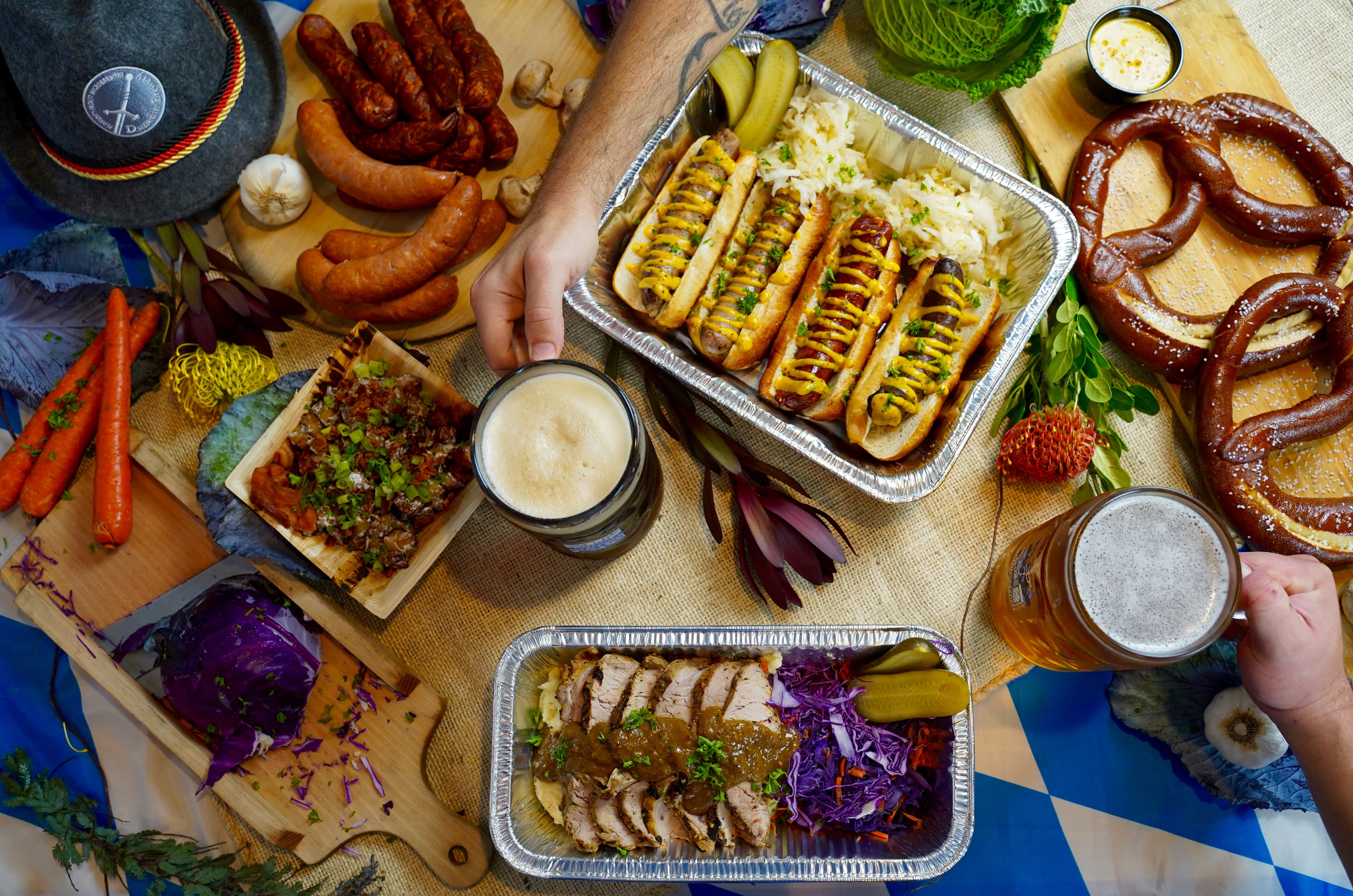 * OKTOBEERFEST is Here* 
While service remains the same, we've changed out our menu for the weekend to feature our takes on traditional German food like Jägerschnitzel & Senfbraten.  
We've also smoked some of our locally-made brats for a twist on the traditional wurst, which goes great with our German potato salad & rotkohl. 
We also fermented up some half-sour pickles that are refreshing and bright. Perfect for balancing out a plate. 
Pretzels the size of your head? Certainly. We're putting those out with 2 different house mustards: one sweet, one spicy. 
German-style beer? Alongside our traditional standards, our 2020 Oktoberfest Lager, Dunkelweizen, Lemon Hefeweizen, & a fruit-forward Berliner will get you in the spirit. 
As mentioned, all past year Dunedin Brewery litersteins are welcome this weekend for fills. 
Come enjoy on site, or you can place an order for pick-up via 727-736-0606 or order online via DunedinBrewery.com (link in bio) 
PROST!