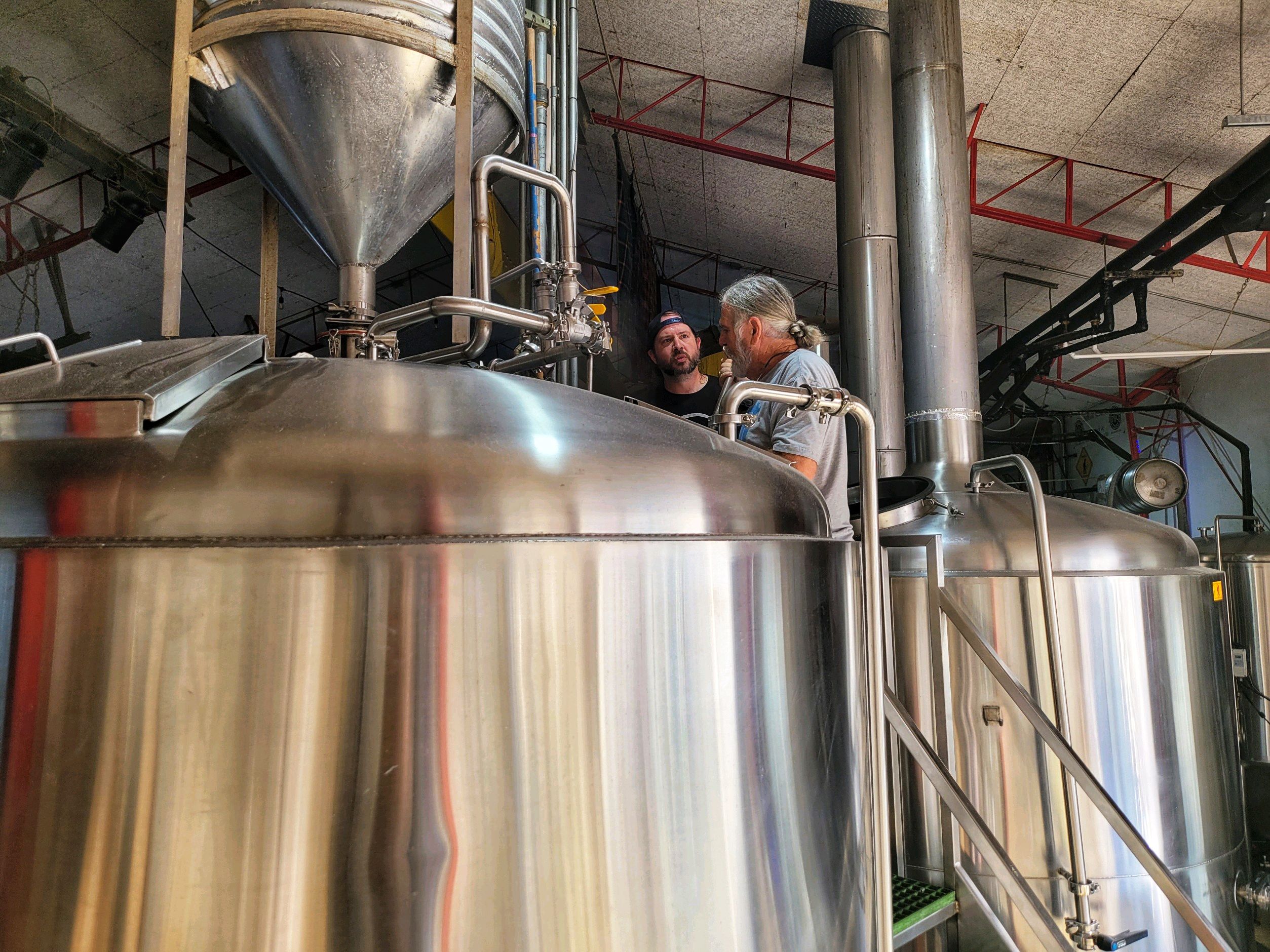 We brewed something special to celebrate our 25th Anniversary. We dusted off the old files, we dug into the founder Michael Norman Bryant's garage, we rediscovered the roots of our ever-popular Apricot Peach Ale and reformulated the original recipe. 
First brewed in 1997, our Summer Peach Wheat sold quicker than any other beer we made back then, days when the majority of beer drinkers turned their noses up at the idea of putting "fruit" in a beer. You'd have thought that Reinheitsgebot was the standard of beer in the 90s. 
Over the last 22 years, that unique beer has been changed--first due to the rising cost of Peaches, then by some of our past head brewers who put their own small mark on the beverage that ultimately became our Apricot Peach Ale. 
We are ready to take you back to the 90s. We are ready to take you back to a Dunedin Brewery before we relocated to our existing building in Downtown, before there was a vibrant city that found its own love of beer and breweries. Back when the building across the street from us on Douglas Avenue was the original Tropicana orange juice concentrate facility. We hope you enjoy it when it is ready. 
It will be released on Saturday, July 24th, as we celebrate a QUARTER OF A CENTURY in the business of brewing. 
We make beer and we don't apologize for it. #FloridasOldest