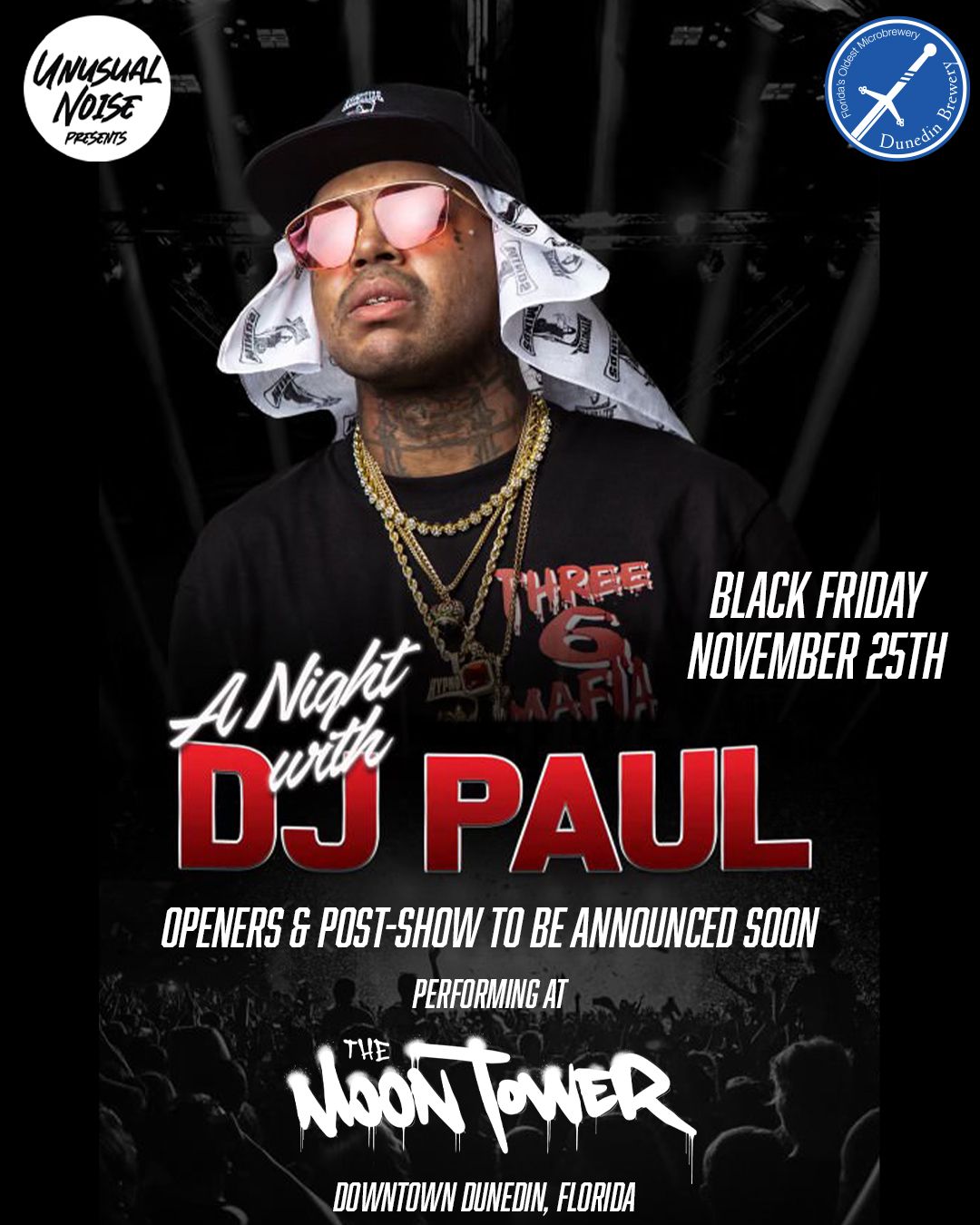 Friday, November 25th. The Moon Tower.
DJ Paul, who is one half of Three 6 Mafia, will be touring as "A Night With DJ Paul", in which he raps all of Three 6 Mafia's greatest hits, while also spinning platinum and gold hits he produced for others. 
This performance will take place at the Moon Tower, Dunedin Brewery's latest addition to the compound. 
Want to meet DJ Paul in person before the show? VIP Meet & Greet ticket purchasers will meet the legend prior to the event. 
VIP Meet & Greet at 7pm 
Doors open at 7:30pm 
DJ Backbone spins vinyl 7:30-8:30pm 
Performances start at 8:30pm, with DJ Paul's headlining set at 10pm. 
Come meet a REAL ONE and TEAR THE CLUB UP!

Tickets: 

https://www.eventbrite.com/manage/events/439834886987/details