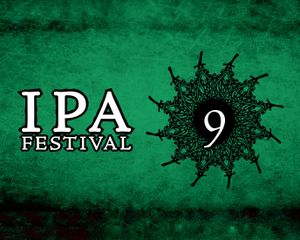 ***Click "Read more" to to view today's full list of IPAs available on tap in our Tasting Room***

We are proud to announce the return of Dunedin Brewery's IPA Fest on Saturday, March 30th, as part of 7th Annual Spring Beer Jam at Dunedin Brewery (March 28-31). Unlike years past, the event is Free to attend. As a fresh take on an old tradition, we will be showcasing a number of new and limited released IPAs, throughout the day, that can be purchased by the Pint. We will also be hosting a Homebrew IPA Tasting at 4pm, as well as the Suncoast Barley Mashers Guild IPA Smackdown Award Ceremony shortly thereafter. 
• Free Admission 
• Tasting Limited to Ages 21+

IPA List:
• American Classic IPA 
• New Zealand Classic IPA 
• Pipers Session IPA 
• Pink Boots Black IPA 
• Colonel Juice Hampton, Ret. 
• Daily Double IPA 
• Zambi Juice 
• Classic Beetz IPA 
• Blueberry Mint DIPA 
• Pineapples of New Zealand 
• Super Chinook IPA 
• Hop-cornucopia (IPA w/ strawberries, pineapple, peach, mango & red grapes) 
• Juniper Rising (lime & juniper berries) 
• Passion Fruit Pipers 
& More. 
PLUS an assortment of homebrewed IPAs by the Suncoast Barley Mashers Guild